Norcross Locksmith
Experts
Welcome to Super Locksmith in Norcross
Welcome to Super Locksmith in Norcross
If you're locked outside your home or you've left your keys in the car, what you need is a highly reliable & professional locksmith to help you out at the hour of your need. At Super Locksmith, we have a team of Certified locksmiths in Atlanta who take pride in delivering state-of-the-art locksmith services. Our locksmith specialists in Norcross have years of experience in unlocking doors, installing new locks, rekeying locks, fixing automobile locks, opening car locks, safes & responding to emergencies responsively. There's no lock we can't unlock and we are more than willing to serve you around the clock. 
Locksmith Services Atlanta
Automotive
Have you locked yourself outside your car? It's time you call one of our automotive locksmiths in Norcross.
Commercial
Are the locks at your commercial location not working? Hire one of our commercial locksmiths in Norcross.
Residential
Recently shifted to a new place with old and worn out locks? Call one of our residential locksmiths in Norcross.
Get Home Doors Unlocked Now!
Get Home Doors Unlocked Now!
Having difficulty with opening up one of your home doors? It's time you call a professional residential locksmith who can help you unlock your home doors. At Super Locksmith, our reliable locksmith experts are certified to unlock all types of doors following all security protocols standardized by the state. Whether you're getting late for work or you just want to get inside your home fast, call us and our fast response locksmith in Norcross will reach your location without wasting a single minute.
Need a Locksmith for Your Vehicle?
Getting locked outside your vehicle can be a pretty tragic experience and such tragedies usually come unannounced. If you have dropped your inside the car or left your keys in the ignition, and apparently, locked yourself outside the vehicle then you don't have to worry at all. Don't waste any second and call our reliable automobile locksmith right now. We have some of the best locksmiths in Norcross who will professionally unlock your car doors without causing any damage to your vehicle and retrieve it.
Future Proof Your Office Security with Us
Future Proof Your Office Security with Us
The security of a workplace is a priority concern for just about everyone. If you're running a commercial business and seeking to upgrade your commercial or need office locks installation, then you need a commercial locksmith in Norcross who can install new locks at your office. We are a reliable locksmith service that can install and fix just about any lock without hassle. Do you have a biometric system problem or have you forgotten the passcode of your access panel? Our locksmith experts are certified to fix all kinds of locks effectively.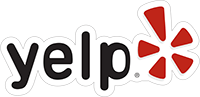 Liad C.
Cumming, GA
I got locked out of my apartment and it was freezing out. I called superlocksmith and a tech was at my door in 15 minutes. He opened my door in less than 5 min and the price was within my budget. I will keep your number and def use you again!! Thank you mike!
Jarvis J.
Athens, GA
Micka was wonderful! She is very dedicated and persistent. It was very tough to unlock my e36 and after trying all the tricks in the book to no avail, with a little more use of brainpower she used a combination of tools to finally get it open. Thanks a lot!!
Scott H.
Santa Ana, CA
What an absolute pleasure it was to work with this company specifically mike. I have had to use them a couple times for business, and they have shown nothing but class. mike is great at keeping you updated on when you can expect him to arrive. He is extremely knowledgeable and very honest and fair. I would highly recommend him to anyone needing a true professional locksmith.
If you're locked out of your home, the car key needs to be replaced, or you need new locks installed at your storefront, you call the professionals. Super Locksmiths in Norcross is proud to offer automotive, residential, and commercial locksmith services all across Norcross, Georgia.